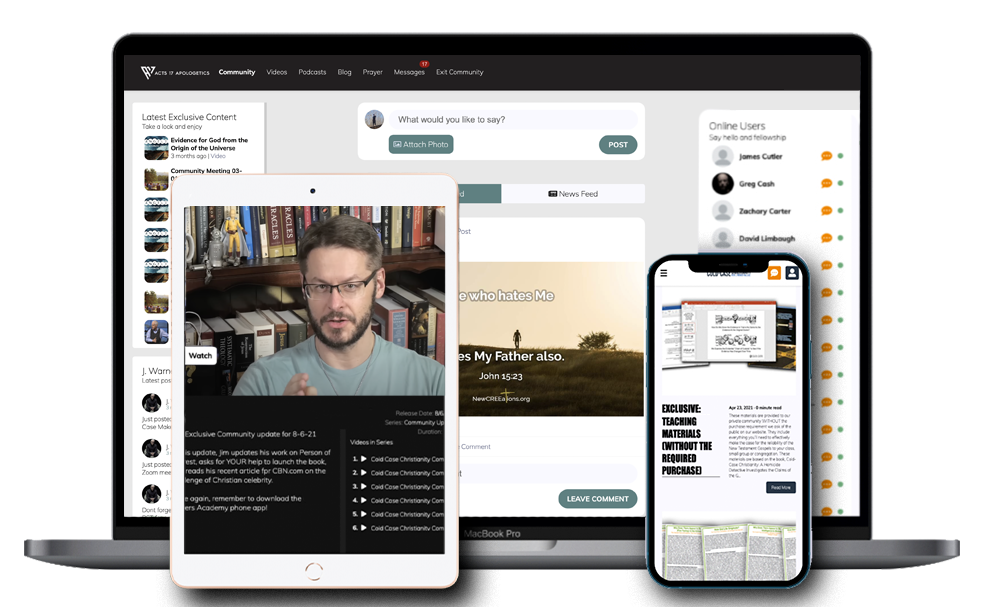 Exclusive Videos
Access private videos with teachings from David Wood, updated on a consistent basis.
Live Trainings
Learn all the latest strategies related to online ministry and video creation taught by David and his team of digital content creators such as Jon McCrae, Jorge Gil (CrossExamined.org), and many others!
Private Blog
Read David Wood's private blog, which includes access to teaching materials and more.
Mobile App Access
Communicate on the go and access all content right from your iPhone or Android.
TRY FREE
JOIN NOW
JOIN ACTS17 NOW